Online Insurance Solutions
Top-notch online insurance products available through a leading edge digital experience and backed by customer-focused support via LiveChat, email and phone.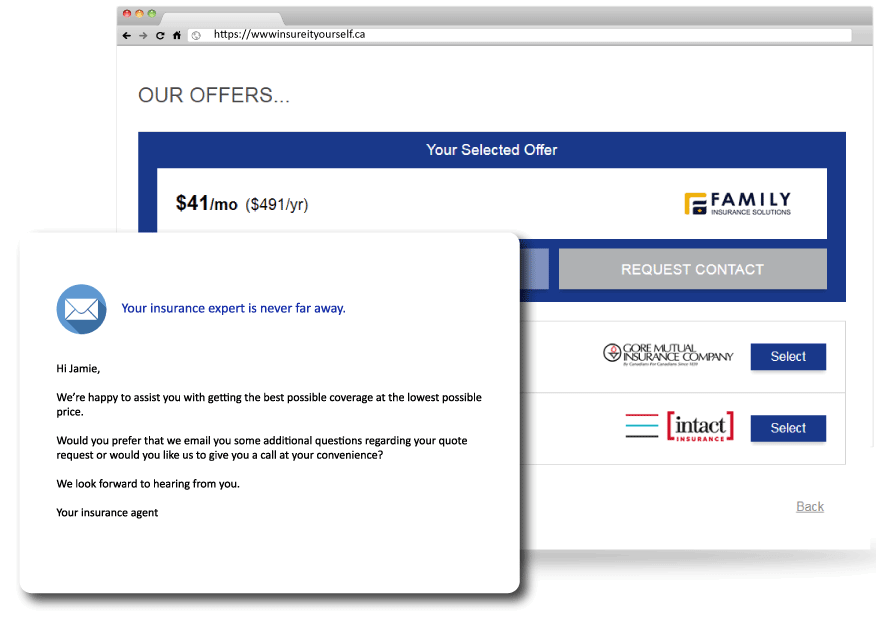 Only Relevant Questions
We only ask relevant insurance questions that we require to get an accurate quote for you. We understand your time is valuable so our online platform is streamlined to make to purchase experience as quick and easy as possible.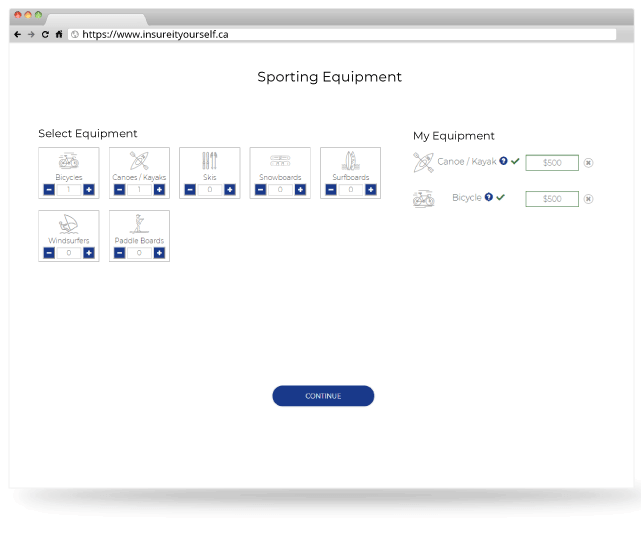 Customize Your Package
Easily customize your deductibles, coverage amount and more depending on your selected type of insurance. Once customized, our quoting engine can come up with the updated price within a few seconds. Otherwise, simply select one of the packages that we display and go from there.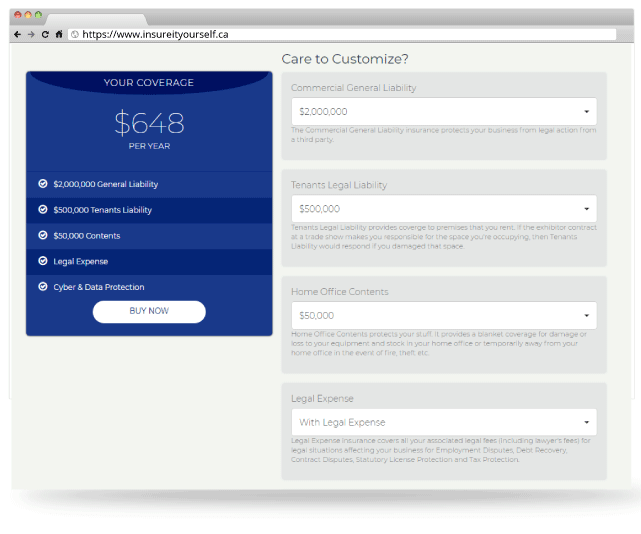 Instant Policy Access
Receive your policy instantly in your inbox upon completing your purchase. All your coverage details are included in the email you receive from us. You'll have proof of insurance right away, should you need to show it to a third party.